Weight Loss Program in New Westminster
Our Weight Loss Program
Mountainview Health and Wellness offers set and customized weight loss programs based on your health history, lifestyle and needs. Getting started has never been easier.
Book your Weight Loss program today and discover why Mountainview Health and Wellness' Weight Loss is the best program in the Lower Mainland.
Program
Description
Dietitian Sessions
Kinesiology Sessions
Intro to Dieting and Active Training
This is a perfect start to learn what to eat and what not to eat and for someone new to working out
1
5
$350
Wellness Starter
This is for beginners that what to lose a few pounds
2
10
$600
Wellness Intermediate
This is for people that want noticeable differences
4
20
$1000
Total Wellness
We will make you a new and improved you!
8
45
$2000


Our Weight Loss programs includes follow up emails, phone calls, food plan, take home exercise routines, and more!




Our Approach
At Mountainview Health and Wellness, we take pride in being part of a process that helps our clients develop and become educated in becoming healthier and more successful in life. Our Weight Loss program is managed by our expert team of Registered Dietitians and Kinesiologist. Let them create your successful diet and workout plan that you have always been looking for!
For more information about our effective Weight Loss Program, please contact our clinic at 604-544-5062.
Mountainview Health and Wellness Weight Loss Program is available at our clinics in:
- New Westminster
- Surrey
- Burnaby
OUR DIETITIAN PACKAGES ARE COVERED BY MOST EXTENDED HEALTH PROVIDERS
Our Weight Loss Success Stories - Before and After Weight Loss Photos
We gladly share our client's success stories with their photos and testimonials. We hope these stories will provide you with the inspiration and motivation to make the changes for a happier and healthier you!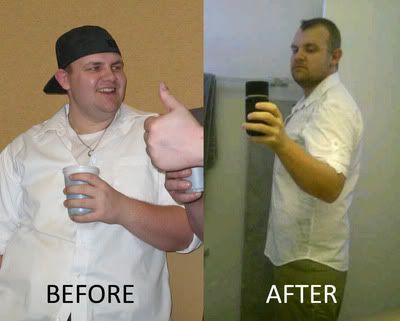 Before I started working with their dietitian, I would just eat without thinking; not giving any thought to what I was putting in my body and what it was doing to my health. Eating this way, combined with my inactive lifestyle, I was 80 lbs overweight and not sure how to fix that. They showed me how to use food as fuel for my body, giving me the energy to work out and start dropping weight. I never realized how much food you can eat when you're on a "diet"! They developed meal plans to suit my lifestyle and checked in with me frequently to help keep me motivated and on track. Now, 6 months later, I'm well on my way to reaching my goal; I've lost 60 lbs and feel better than ever. I did the work myself but I couldn't have done it without their recommendations, encouragement, and support. They helped me change my habits and get my life back, and for that I am very grateful. Thank you!.
Sincerely,
Troy K.