Our Team of Practitioners
At Mountainview Health & Wellness, our core philosophy is focused on providing complete body care and education to help you achieve your journey to wellness. With professional, caring and supportive therapists, we strive to heal, enhance and enrich your life, both body and mind.
Please take the time to meet & learn about our practitioners.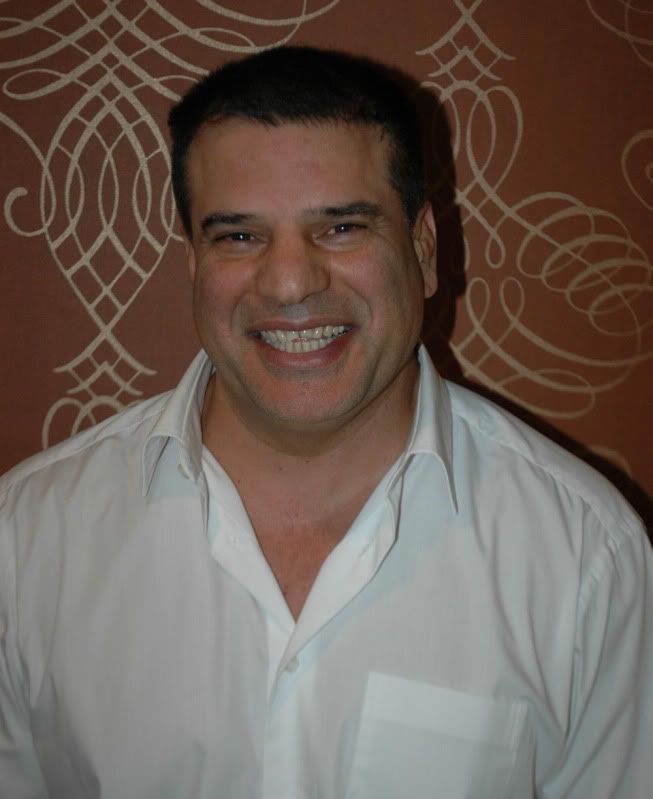 Manouch Amel
B.Sc. Kin, CSCS, NCCP, EPIC Evaluator, Functional Capacity Evaluator
Owner & Head Kinesiologist
Manouch has owned and operated Mountainview Kinesiology for 17 years. In 2011, he opened Mountainview Health and Wellness to help address patient needs.
As a practicing Kinesiologist he is a member of the British Columbia Association of Kinesiologists (BCAK). He completed his Bachelor Degree in Applied Science (Kinesiology) at Simon Fraser University in 1996. Manouch has obtained a number of different certifications, namely his CSCS (Certified Strength & Conditioning Specialist) and NCCP (National Coaching Certification Program).
Manouch is also an EPIC Evaluator which is a progressive test of lift capacity, specifically to evaluate persons with medical impairments. As well, he is a Functional Capacity Evaluator which provides Clinical Rehabilitation and Return to Work Programs. This process includes Ergonomics as well as Disability Management and Case Coordination.
Manouch has further specialized in motor vehicle accidents (MVA), Aqua Therapy, Core Stabilization and Strength/Weight Training.
Dr. Siavash Jafari
Independent Medical Doctor
Dr. Siavash Jafari is a medical doctor with master of health sciences and specialty training from the University of British Columbia. He is a fellow of the Royal College of Physicians and Surgeons of Canada and a Fellow Member of American Board of Addiction Medicine. He is an expert in Preventive Medicine with special focus on assessment for occupational injuries, chronic pain and substance addiction problems. He works in Burnaby Centre for Mental health and a variety of community health clinics and detoxification centers. He conducts in-depth assessments using standardized questionnaires and uses a range of approaches to manage client's health care needs.
Dr. Jafari has published more than 30 articles and has been an invited speaker in conferences and workshops. Also, he has conducted several researches on the topics of mental health, substance abuse and chronic pain and currently is the physician leader for the managed alcohol program of Vancouver Coastal health Authority.
Dr. Susan Tavakol
Registered Clinical Counselor
Susan Tavakol has over 20 years of practical experience in the field of clinical counselling, psychotherapy and psychiatry, both in private practice and hospital based practice. She graduated from Medical School in Iran in 1987, and proceeded to complete her residency in Psychiatry in 1996, where she achieved the first rank on the national psychiatric board exam that year. Ever since, she has gained a long standing experience helping patients with a wide array of issues, such as depression, anxiety disorders ( PTSD, OCD, panic disorder, phobia), personality disorders, bipolar and psychosis. Her excellent expertise in building rapport, assessing and various methods of psychotherapy such as cognitive behavioral therapy, educational, supportive and insight-oriented psychotherapy make her a strong Clinical Counsellor to help her patients.
Susan was an assistant professor of Psychiatry at Tehran Azad University, and a registered Member of the Iranian Psychiatric Association in Iran. She is now a registered professional Counsellor (RPC) and a Master Practitioner in Clinical Counselling (MPCC) with the Canadian Professional Counsellors Association. She continues to empower individuals to overcome their challenges and improve their mental health by providing them with supportive psychotherapy, educational psychotherapy, cognitive behavioral therapy, couple's counselling and more.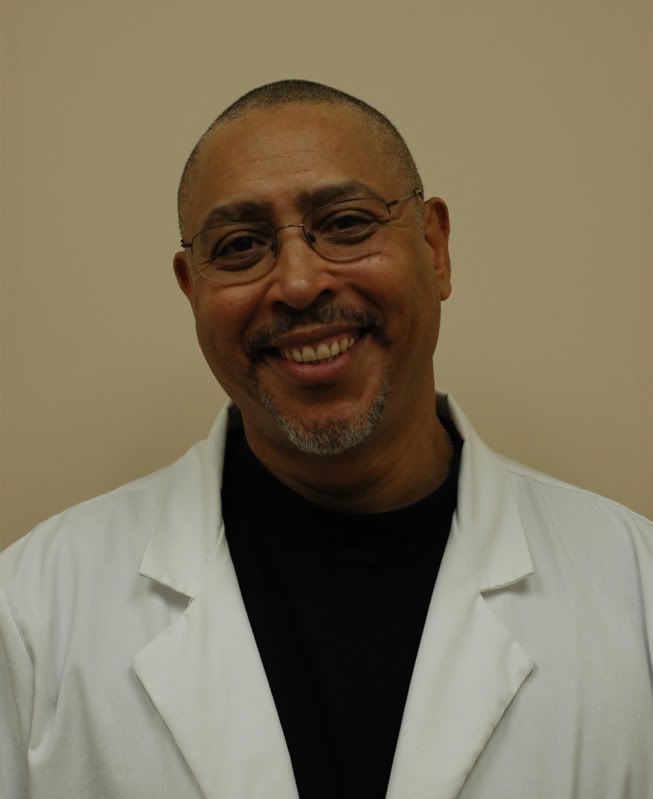 Dr. Henry Dent, DTCM, R.Ac., BHSc, CCHt
Dr. of Traditional Chinese Medicine
Registered Acupuncturist
Dr. Henry Dent holds a Bachelor of Health Science from Charles Sturt University. He is a graduate of the International College of Traditional Chinese Medicine and is licensed as both a Doctor of Traditional Chinese Medicine (Dr.TCM) and a Registered Acupuncturist (R.Ac.) with the College of Traditional Chinese Medicine Practitioners & Acupuncturists of British Columbia, and is a member of the World Association for Laser Therapy.
Henry has attended advanced studies in acupuncture and herbal medicine at Shandong University of Traditional Chinese Medicine (China). He has completed training in the NADA protocol for the treatment of chemical dependency and taken the Master of Hypnosis program of The Cross Roads Institute of Clinical Hypnotherapy.
For the past 25 years Dr. Dent has been an avid Tai Chi Chuan (Yang style) and Medical Qi Gong practitioner.
Make sure to check out Dr. Henry Dent's website for more information
Jennifer McIntosh, MA, RRP, RCC
Registered Clinical Counsellor

Jennifer has been working in the rehabilitation and counselling field for eight years. She has been able to help her clients who have experienced trauma from an accident, illness or injury, through excellent rapport building, key listening strategies, and timely interventions. Her dedicated work ethic helps her clients self-actualize, experience autonomy, and participate meaningfully in their life and in society.
Jennifer has her Master of Arts degree in Counselling Psychology. She is a Registered Rehabilitation Professional with the Vocational Rehabilitation Association of Canada and a Registered Clinical Counsellor with the British Columbia Association of Clinical Counsellors. Jennifer is trained in Eye Movement Desensitization and Reprocessing (EMDR) Therapy, which is a clinically-proven evidence-based psychological therapy. It is especially effective in the treatment of PTSD and has been endorsed by numerous international organizations and government bodies. She also uses Cognitive Behaviour Therapy (CBT), Acceptance and Commitment Therapy (ACT), and Solution Focused Brief Therapy (SFBT) with a proven track record of success with her clients in lowering levels of anxiety, stress and depression.
She enjoys yoga, running with her dog and viewing sunsets when possible.
Clo Gilbert, BSW, MA, RCC
Registered Clinical Counselor
Clo believes that problems are an inevitable part of human life and that learning to confront our problems is necessary to complete mental health. The work of a Counsellor is seen as assisting clients to find the inner courage to face life's challenges, providing them with the support and skills needed to solve problems, and helping them develop resiliency to better manage future crises.
Clo has over 25 years of experience supporting a wide range of clients in the public and private sectors. She has worked as a program director, supervisor and clinician in a variety of community resources serving families in the lower mainland. Clo has a Bachelor's Degree in Social Work and a Masters Degree in Counselling Psychology.
Clo has extensive experience working with parenting concerns and parent-child relationship issues. She has an incredible gift helping parents to understand their children's behaviour and to empower change in their family functioning based on that understanding. This includes helping individuals overcome challenges that interfere with healthy functioning such as addiction issues and mental health problems.
For over 10 years Clo offered counselling and education to prenatal and postnatal women. During that time she developed a unique expertise in the treatment of anxiety, depression as well as couple relationship distress stemming from the arrival of a child and the transition into parenting.
Clo is also well versed with the process and support of grief and loss stemming from relationship breakdown, separation and divorce. She is passionate about the need for people to cultivate authentic and deep emotional connection with significant others in order to develop fulfilling relationships and is an exceptional family and couples therapist. She is trained in Emotionally Focused Therapy and is in the process of being certified which has further developed her couple's therapy skills.
In summary, Clo can provide therapeutic assistance to people experiencing various mental health challenges that interfere with their quality of life, with areas of specializations including:
• Marital counselling (couple distress related to trauma or dysfunctional relationship)
• Family Counselling /Parent-child relationship and parenting education and support
• Prenatal and postpartum mental health ( from adjustment/stress reactions to depression or anxiety disorders)
Dr.Kris Hallenburg, Ph.D.
Registered Psychologist
Kris Hallenburg, Ph.D. is a clinical psychologist who has been providing individual and family therapy for over twenty years. She is registered/ licensed in British Columbia, Oregon, and Washington and has a long history of providing treatment for depression, post-partum depression, anxiety, panic, post-traumatic stress disorder, bipolar disorder, return to work goals, chronic pain and parenting. She also conducts vocational-psychological and disability assessments, She has a doctorate degree from University of Oregon and has worked in the hospital system in Oregon for seventeen years before moving Canada three years ago. She is well versed in cognitive-behavioural therapy (CBT), acceptance and commitment therapy (ACT), interpersonal therapy, and Jungian psychology. She is a member of the British Columbia Psychologist Association.
Parm Parmar,
Registered Clinical Counsellor and Psychotherapist
Parm Parmar is an experienced Clinical Counsellor and Psychotherapist with over 15 years of practical experience in a variety of environments and capacities in Canada and the United Kingdom. She has a Master Of Arts (MA) in Counselling Psychology from the Adler School Of Professional Psychology. She is a Registered Clinical Counsellor (RCC) with the BC Association Of Clinical Counsellors. She has received extensive training and attended various workshops and seminars ranging from family issues to mental health issues. She works together with clients to find insight and solutions, utilizing a wide range of therapeutic techniques.
She specializes in using counselling and psychotherapy to assist people to gain insight, self-awareness and personal growth in their lives so that they are able to move forward with confidence. Compassionate, empathetic dedicated to providing exceptional care to children, adolescents and adults experiencing personal and psychological issues. Able to provide counselling in Punjabi and Hindi.
Dr. David Aboussafy, Ph.D
Registered Psychologist
Dr. David Aboussafy is a Registered Psychologist (College of Psychologists of B.C. #01475) who earned a PhD in Clinical Psychology from McGill University, Montreal, where he held a SSHRC Doctoral Fellowship. He completed a Clinical Psychology Internship at Royal Victoria Hospital in Montreal. He had previously earned an Honors Psychology degree from Simon Fraser University, where he earned the College of Psychologists of BC Gold Medal for top graduate in Psychology. Following his PhD, Dr. Aboussafy completed a Postdoctoral Fellowship in Clinical Psychology at Vancouver General Hospital, and then a CIHR-funded Postdoctoral fellowship at the University of British Columbia, Faculty of Medicine.
Dr. Aboussafy has worked as a full-time Psychology Advisor for WorkSafe B.C., and has received specialized training in chronic pain evaluation and assessment of psychological permanent functional impairment. Dr. Aboussafy was a Clinical Coordinator at UBC. He has also worked as a patient outcomes research manager for an international health research consultancy. He has developed treatment programs for Health Canada, the B.C. Ministry of Health and Vancouver Coastal Health. He co-authored a Health Canada Best Practice report as well as numerous peer reviewed articles, abstracts, presentations and workshops in the areas of clinical psychology (for example on risk assessment and motivational interviewing) and behavioural medicine (for example designing, implementing and evaluating a number of treatment programs for smoking cessation, and in areas such chronic disease self-management). Dr. Aboussafy is also a Certified Substance Abuse Expert (C-SAE, 2006) with recognized specialities in Adult Clinical and Rehabilitation Psychology.
In addition to his ongoing private practice, Dr. Aboussafy has previously been a consulting psychologist at OrionHealth, and Occupational Therapists Treatment and Consulting Services, providing clinical services to clients in occupational rehabilitation and pain management programs, and as a consulting psychologist for M. Jackson Group Rehabilitation Psychologists, Chuck Jung Associates, and Boyd & Associates. Dr. Aboussafy is currently as part-time Senior Psychology Advisor for WorkSafeBC. Dr. Aboussafy has previously served on the board of directors of the BC Psychological Association, and as Chair of the Health Section of the Canadian Psychological Association.
Dr. Aboussafy provides a range of clinical psychological assessment and treatment services to adults. These services include diagnostic and medical legal psychological assessment and reporting which can include opinions on prognosis, causality, rating of psychological impairment or disability, and treatment and rehabilitation planning. Dr. Aboussafy also provides psychological file review reporting. In addition, Dr. Aboussafy provides evidenced-based cognitive-behavioural and other psychological treatment , along with all required medical legal reporting on treatment provided.
Jessica Wang, B.Sc., RD

Dietitian
Jessica Wang received her Bachelor of Science in Food, Nutrition, and Health (Dietetics Major) from the University of British Columbia. Jessica is a Registered Dietitian and she has been involved in many nutrition education initiatives for children and the general public. Jessica is excellent at building rapport and getting results with her clients by providing nutrition counselling sessions that produce healthy and positive outcomes. Her passion and drive to better people's lives make her stand out from the rest.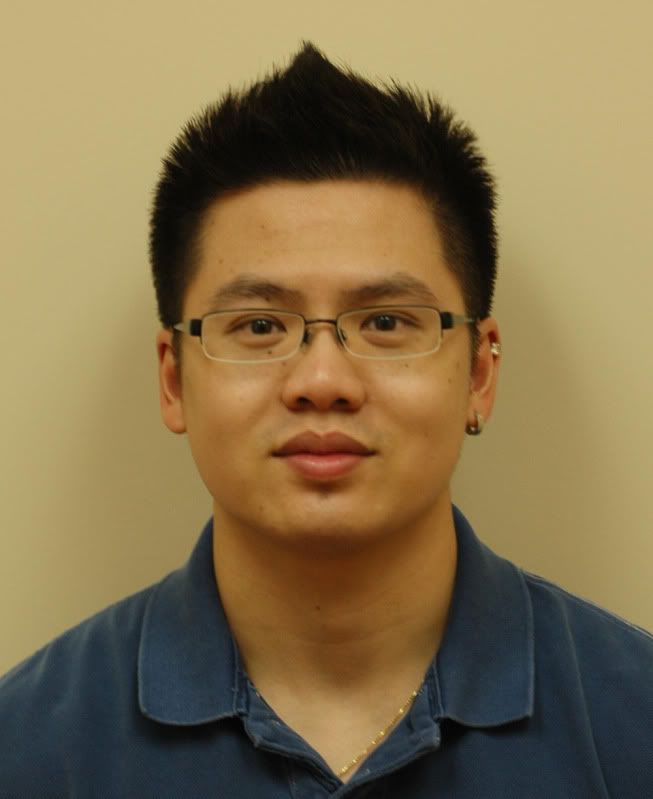 Herbert Sum, B.Sc., MPT, MCPA
Physiotherapist
Herbert received his Master of Physical Therapy from the University of Western Ontario, and is a member of the Canadian Physiotherapy Association and its Orthopedic Division. Prior to his physiotherapy training, Herbert had completed a major in Molecular Biochemistry at Simon Fraser university and graduated with an Honours Bachelor of Science. To advance his clinical skills and knowledge, Herbert regularly attends workshops and courses on functional rehabilitation.
Recently, he has successfully completed the Level 1 Manual Therapy examination, and also participated in the Acupuncture Foundation of Canada Institute's Part 1 course. He is currently advancing these certifications as well as beginning Mackenzie and Mulligan technique courses.
In the past few years, Herbert has also provided physiotherapy services at various international sporting events. Outside of physiotherapy, Herbert has experience in competitive dragon boating, kayaking and ice hockey.
Radhika Mehta , BPth, Cert. MDT
Physiotherapist
Mehta completed her bachelors of physiotherapy. She is certified McKenzie Practitioner. She has an experience of 6 years in Private and orthopedic hospital setups. She specializes in the assessment and treatment of all conditions affecting the muscles and joints of the spine and extremities using the McKenzie Method of treatment and Manual Therapy. She designs fitness and rehabilitation program according to patients needs and capacity. She gives ergonomic advice and posture correction training.
She is fluent in Hindi. She is a very friendly and sports loving person. She loves trekking swimming Zumba and boot camp. Cooking is her passion.
Shirin Hatami , B.Sc, BMR, MCPA, Reg. CPTBC
Physiotherapist
Shirin holds a degree in biochemistry and a degree in physiotherapy. Her focus of practise is in orthopedics and muscloskeletal private practice with special interest in active rehabilitation, postural correction, mal alignment syndromes, manual therapy, acupuncture, and IMS. Shirin is fluent in farsi. When she is not working she enjoys hiking, rock climbing, swimming, yoga, and running.
Jennifer D'souza
Physiotherapist
Jennifer is a self motivated and confident individual, holding a Bachelor's Degree in Physiotherapy from Rajiv Gandhi University, Bangalore, India. She carries a vast experience treating cases of muscular skeletal, cardio respiratory and neuro Rehabilitation. She communicates effectively and sensitively to clients in both Hindi and English.
She also holds a certification in YOGA from India and is a member of CPTBC. Her friendly nature helps her work with clients of all different age groups.
In part time she enjoys travelling, trekking and badminton.
Naomi Gilligan
Practicing Kinesiologist
Naomi graduated with a bachelor's degree in science (Kinesiology) at Simon Fraser University, along with a certification in Health and Fitness. As a registered kinesiologist, she is a member of the British Columbia Association of Kinesiologists (BCAK). Naomi is also a certified weight trainer as a member of the British Columbia Parks and Recreation Association (BCRPA). She has additional training in consistency and effectiveness in rehabilitation, soft tissue release, and kinesio taping. Naomi specializes in rehabilitation from motor vehicle accidents, work and sports injuries, as well as personal training, and exercise prescription to promote mental health.
Naomi is an enthusiast for the active lifestyle, engaging in various activities and sports such as running, weight training, hiking, bicycling, soccer, skiing, and beach volleyball. She also works as a sports trainer for men's lacrosse teams, focusing on injury prevention, sports aid, injury rehabilitation, and fitness training.
Naomi is an avid learner who seeks ongoing skill development training to further enhance rehabilitation success with all her clients. She believes that physical and mental wellness comes from balancing all aspects of life, and by taking a proactive 'in-charge' approach to making lifestyle choices for oneself that create a healthy and happy life.
"Life is not about finding yourself. Life is about creating yourself" George Bernard Shaw
Matt Ho, B.H.K
Practicing Kinesiologist
Matthew graduated from the University of British Columbia in 2010 with a Bachelor's degree in Human Kinetics specializing in physical & health education. He is a registered Kinesiologist and a member of the British Columbia Association of Kinesiologist (BCAK) and British Columbia Parks and Recreation Association (BCRPA). Matthew is also a certified Functional Movement System Evaluator (FMSC) and is National Coaching Certification Program Certified (NCCP). Since graduation he has worked in rehabilitation, personal training, and coaching. Matthew has specialized in motor vehicle accidents (MVA), return to work programs, core stabilization, and strength/weight training. Furthermore, Matthew has experience volunteering in sports medicine and is a Cliffhanger junior rock climbing team coach. Matthew is passionate about rehab, fitness and the outdoors and is involved in many activities including rock climbing, back country backpacking, and sailing. Matthew believes in life long learning and is always pursuing further eduction. Additionally, he believes that everyone is unique and that it is is important to find the correct exercises that provide optimal challenge to each individual.
Ezra Teh, B.Sc., Kin
Practicing Kinesiologist
Ezra graduated from Simon Fraser University with a major in Kinesiology, and currently leads fourth year kinesiology students in tutorials. His drive to educate students and help people through kinesiology make him an inspiring practitioner in the field. This aspiration is evident through his love for sports from being the trainer for the Coquitlam Junior Adanacs to being a tennis coach.

Michael Lam
Practicing Kinesiologist
Michael graduated from the University of British Columbia with a Bachelor's degree in Kinesiology. He also has a diploma in Sport Science. He is a registered kinesiologist with the British Columbia Association of Kinesiologists (BCAK). Michael has specialized in motor vehicle accidents (MVA), strength/weight training, core stabilization and return to work programs. He can speak fluent Cantonese and knows simple Mandarin. He enjoys many different sports, such as soccer, basketball and beach volleyball.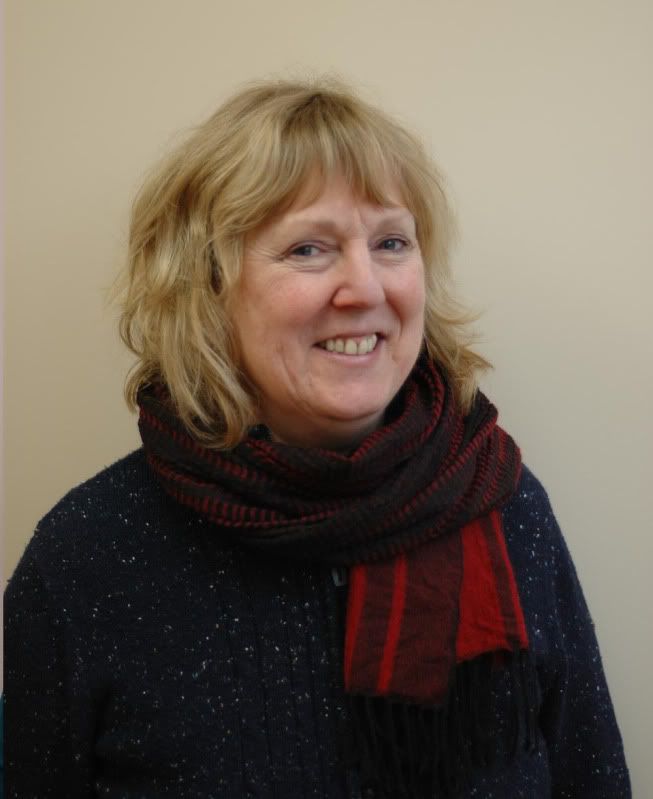 Gael White, RMT, CCST
Registered Massage Therapist
Certified Cranial Sacral Therapist
Gael graduated from West Coast College of Massage Therapy (WCCMT) in 1992. Since then, she has practiced massage therapy throughout the Lower Mainland and has graduated from Langara College with a 244 hour certificate in Cranial Sacral Therapy.
She currently teaches for the West Coast College of Massage Therapy for their Outreach Program.
Adding Cranial Sacral Therapy to her massage therapy repertoire adds an entirely new and exciting field to her professional experience. In her spare time, you will find her walking, hiking, working with textiles or dancing.
Paulette Veliz, RMT
Registered Massage Therapist
Paulette Veliz, RMT, is a graduate of the West Coast College of Massage Therapy 3000 hour program. Her long standing interest in human anatomy and wellness has driven Paulette to pursue a career in massage therapy.
Using a combination of physical assessment and techniques such as, Fascial Release, Passive and Active Stretching, Swedish Massage, Trigger Point Release, and Joint Mobilization, allows Paulette to work together with a client to better suit the treatment for each individual.
She strongly believes in working within the clients' pain tolerance so that a client/therapist trust can be developed. Paulette also has experience in pregnancy massage, systemic and regional conditions, and knowledge of home exercises for rehabilitation of certain injuries.
Monica Sweeney, RMT

Registered Massage Therapist
In 2014, Monica received her Diploma of Massage Therapy from WCCMT. Monica provides a professional massage to clients that have general aches and pain, fatigue, or stress. Monica has experience working with sports injuries, pregnancy, multiple sclerosis, fibromyalgia, Parkinson's disease, post-stroke, quadriplegia, cerebral palsy, and other conditions.
At WCCMT she gained a detailed understanding of human Anatomy, Physiology, and Kinesiology. From this experience she is able treat multiple pathologies and soft tissue injuries. Monica completed a five semester clinical internship in WCCMT's student clinic, as well as in various outreaches. She has had the opportunity to massage clients at GF Strong, George Pearson, Royal City Manor, and other facilities.
David Huang, RMT

Registered Massage Therapist
David was born in Taiwan, and he has spent the majority of his life here in the lower mainland. David has his BSc in Biology from UBC.
In 2012 David enrolled full time at the West Coast College of Massage Therapy (WCCMT) for their 3000 hour program. With a lot of hard work, sacrifice and the support of his friends and family, his goal of becoming a Registered Massage Therapist was realized.
David likes to create customized treatment plans for his patients to help with a speedy recovery and allow them to return to their peak performance.
When not working, he can be found playing volleyball, golf, badminton and he is a competitive ballroom dancer.
Jonathan Lumanlan, RMT
Registered Massage Therapist
Jonathan Lumanlan is a graduate of the West Coast College of Massage Therapy 3000 hour program in 2010. Jonathan was born and raised in the Philippines and moved to Canada in 1997. He is fluent in both Tagalog and English.
Jonathan's extensive knowledge in musculoskeletal and sports-related injuries stem from his current athletic endeavors. He enjoys watching and participating in recreational and competitive sports. From basketball, street hockey, and badminton, to name a few, his interest in competitive sports allows him to relate his patients and their injuries.
Using a combination of physical assessment and techniques such as, Fascial Release, Passive and Active Stretching, Swedish Massage, Trigger Point Release, and Joint Mobilization allows Jonathan to work together with a client to better suit the treatment for each individual.